WELCOME TO OUR NEW WEBSITE THE HOME OF 91.8 HAYES FM AND AMAZING SELECTIONS OF SHOWS AND TALENTED TEAM


Welcome To 91.8 Hayes FM &nbsp &nbsp &nbsp &nbsp &nbsp &nbsp &nbsp &nbsp &nbsp &nbsp &nbsp &nbsp &nbsp &nbsp &nbsp &nbsp 02 August 2021, 00:00 AM
An error has occurred, which probably means the feed is down. Try again later.
PLEASE CLICK THE BACKGROUND IMAGES TO READ THE FULL NEWS ARTICLE
policing
Prime Minister Boris Johnson has suggested electronic tagging on more burglars after release, and wider use of public "chain gangs", as measures to combat crime and anti-social behaviour.
liverpool
The renowned event will be held at the Tate Liverpool gallery together with an exhibition exploring connections with Britain's rural landscapes in 2022.
skynews-social-distancing-covid_5393784
social distancing rules set to be delayed by Indian variant
The public will likely have to wait longer for details of the government's review of social distancing rules and its proposals for COVID certification due to the growth in cases of the Indian variant.
Downing Street signalled Boris Johnson would wait longer to unveil the plans, despite the prime minister having previously promised to provide details by the end of this month.
Covid-19 Testing Centre sign
Hayes Local Coronavirus Test Centre
In these strange times and sometimes we don't know where to turn for advice so we have put this page on our website to try and help our listeners.
Hayes FM can't be held responsible for the accuracy of the information on/from External websites
To be effective, tests need to be done in the first 5 days from when symptoms started.
CLICK HERE to view the dates at Hayes Mobile Testing Unit at the Central Avenue Car Park, Hayes
Web capture_1-6-2021_112954_www.bbc.co.uk
Covid Indian variant: Where is it, how does it spread and is it more infectious?
What is the Indian variant?
Viruses mutate all the time. Most variants are insignificant, but some can make a virus more contagious.
In the UK it's thought the Indian variant - or rather a particular type of it known as B.1.617.2 - could be spreading more quickly than the Kent variant, which was responsible for the surge in cases over the winter.
Where is it in the UK?
_119241576_pp1200-gettyimages-1233803456
What's the roadmap for lifting lockdown?
The prime minister has set out government plans to lift the remaining Covid restrictions in England.

He said that most legal restrictions and guidance in England should be removed from 19 July.
tise-with-us
Advertising Locally with 91.8 Hayes FM, Is A Cost Effective Way To Advertise Your Company, We Have Affordable Rates too...
Drop Us An Email And See How We Can Help Your Business Contact advertsing@hayesfm.co.uk
local-news
We Broadcast Local News Every Hour At 20 Past The Hour
If you have local news and would like o share it with us please email News@hayesfm.co.uk
smart speakers
Have You Tried Listening to Hayes FM On Your Smart Speaker?
TRY IT OUT NOW... Say " PLAY HAYES FM"
download (1)
General Enquires
TEL: 01895 54 34 34
info@h4all.org.uk
Referrals & Allocations Team
01895 54 34 34
hillccg.h4allwellbeing@nhs.net
related
Hillingdon Council Food truck Competition
Name our new food waste trucks competition
Listen To Hayes FM Via Your Alexa Device
DOWNLOAD OUR AMAZON ALEXA SKILL TODAY…Are you a big fan of 91.8 Hayes FM and use you Amazon Alexa device to listen to our station?  Do you find at times asking Alexa to play Hayes FM she sometimes play another station instead?   Well we have fixed this…We have built an Amazon Alexa Skill for you to enable on your Amazon Alexa App under Skill, just search for Hayes FM and enable it and then just say "Alexa Launch Hayes FM" No more fuss just quick and easy.  DOWNLOAD OUR AMAZON ALEXA SKILL TODAY
Get Involved and Follow Us On
- Tune In Now!
This is the official page for 91.8 Hayes FM.... Post here to get involved in shows, request songs, ask the presenters questions and a whole load more! You can also follow us on twitter
#Hayesfmofficial
Call the studio 0208 099 2225 Email us at studio
@hayesfm
.org
Hayes FM is at 91.8 Hayes Fm.
Join Marc Ciccone on tonight's show we'll be celebrating a tune from a lady who has been in the business for sometime now, this song I will be playing on the show is 35 years old so join me from 6pm on Club Classics. https://t.co/LcKoHvUBUW
Join Marc Ciccone on tonight's show we'll be celebrating a tune from a lady who has been in the business for sometime now, this song I will be playing on the show is 35 years old so join me from 6pm on Club Classics. https://t.co/LcKoHvUBUW https://t.co/IKObLiFFQ0

Homeshare opportunity in Hillingdon (UB10).
An opportunity to share accommodation in a 3 bedroom detached house in a very desirable road. A lady in her 80's is looking for companionship and a little support around the home.
https://t.co/CeNsMf2skY
#Homeshare
#Hillingdon
#Uxbridge https://t.co/gKyT1xJpei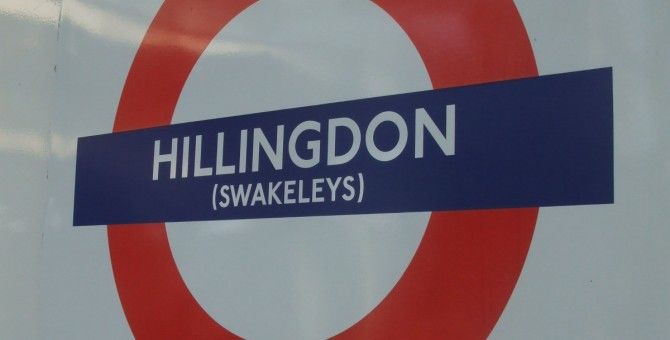 Sunday 11.00 am, Peter Slavid's Folk and Roots show this week features roots music from around the world.
Our charity shop consortium launched 2 weeks ago and has already made over £1500. This is a fantastic start!

You can sign up to receive emails when new items are listed and pick up from #Harefield

All profits are allocated to the charity shop the item was donated to.
#Thanks https://t.co/dXWXQ6GqQL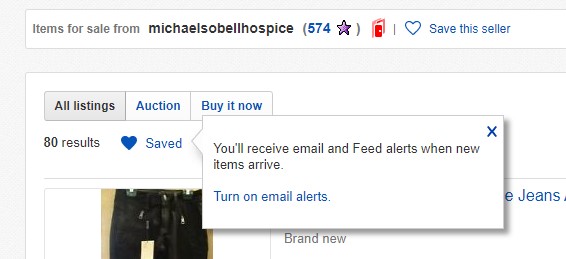 We have now made it easier for our listeners to contact the studio and the Presenters live on air.
Please look for the floating sybol as pictured to the right, you will noramally see this floating in the bottom right corner of the site.
Once clicked on the messenger icon you have two options either to sign into messenger or to continue as a guest.
This is real time live chat to the studio so please feel free to contact our studio, if you are wanting to talk to us about advertising or station information please use our contact page where you can contact the relivant people to help you with your enquiry.
USE OUR HELP SOCIAL BUTTONS
91.8 Hayes FM – Local Community Radio Station Serving Hayes and Hillingdon, West London
Contact Us: Email – office@hayesfm.org.uk